FARMING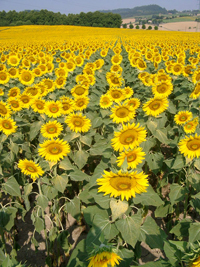 Vistacorp as well as developing property actively runs a full farming operation, with over 200 acers of farm land including 9 acers of vinyard(merlot and sangiovese grape).
We produce organic olive oil, sunflower seeds and alfalfa, this farming guarantees a natural and green enviroment for all our properties and the opportunity for our clients to purchase goods grown on the estate.
We also provide fire wood from our land as an eco-friendly renewable fuel source.